Running a startup/business requires skills, knowledge, and time management. Shockingly, only 2.5% of companies successfully complete projects, as per a recent study. Task management software, however, has been a game-changer. Over 77% of high-performing activities are successfully completed with it. Companies are increasingly adopting task management software to enhance time accountability and workflow efficiency.
Understanding Task Management Systems
Task management systems are tools to monitor and track team activities. They empower organizations to manage task aspects like status, priority, time spent, and team involvement. These systems break projects into manageable parts.
Task Management vs. Project Management: Project management includes task management but extends to strategic planning, resource management, and documentation. Task management focuses solely on task-related aspects.
Why You Need Task Management: Effective task management offers crucial benefits:
Organize workflow and task completion.
Centralize document storage.
Boost productivity through seamless communication.
Minimize data loss and improve efficiency.
Manage tasks anywhere, set reminders, and prioritize effectively.
Our Task Management Solution: We specialize in creating customizable task management systems for various business niches. Our solution enables efficient project scheduling and progress tracking. Key features include time tracking, Gantt charts, percent-progress widgets, chat, and to-do lists.
Project Structure: Our task management platform leverages technologies for a robust structure. Take a look below!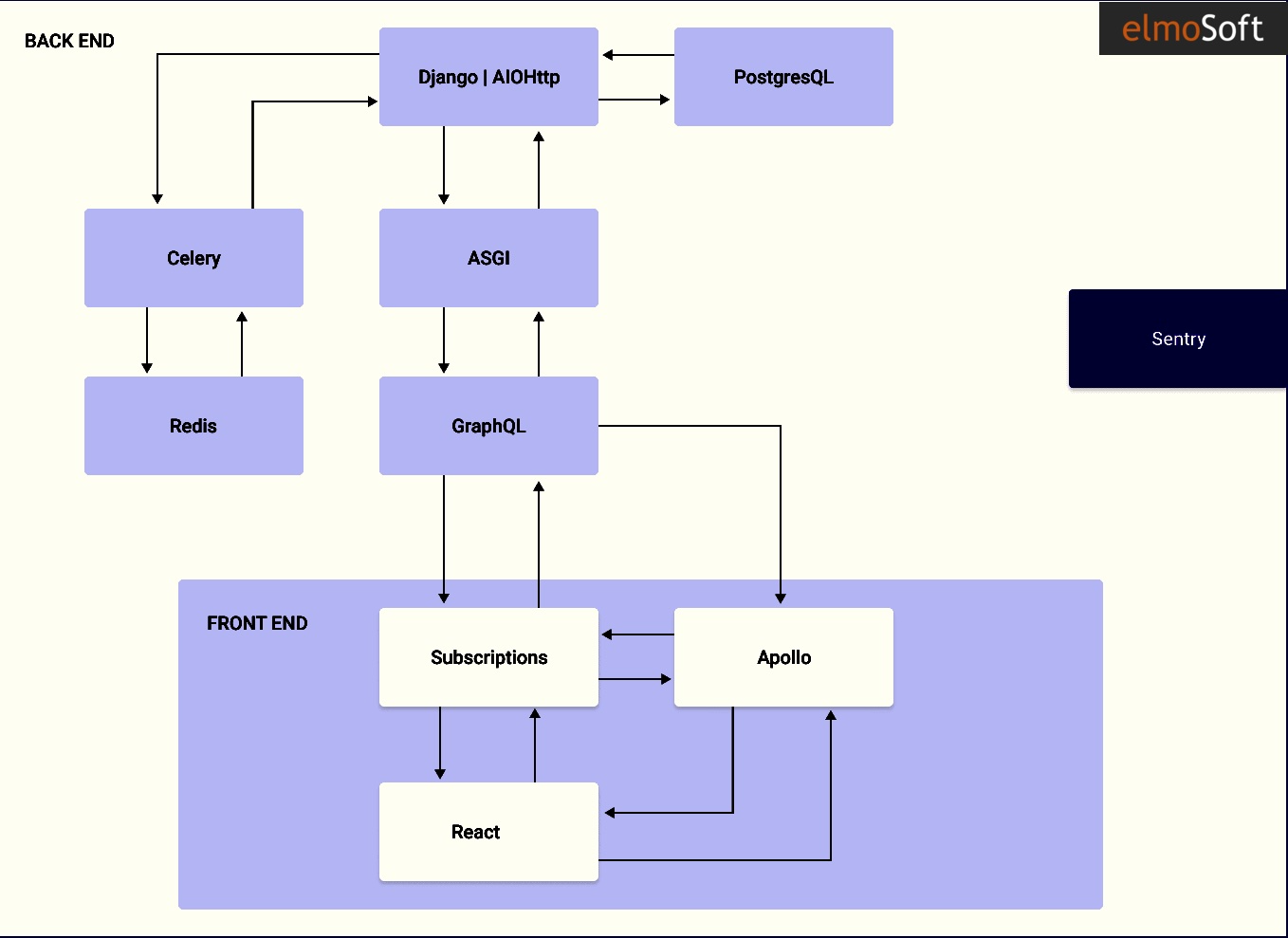 Development Process: We follow an agile methodology, allowing us to adapt to changing client requirements and deliver value at the end of each sprint. Our development team successfully completed 24 sprints in 12 months.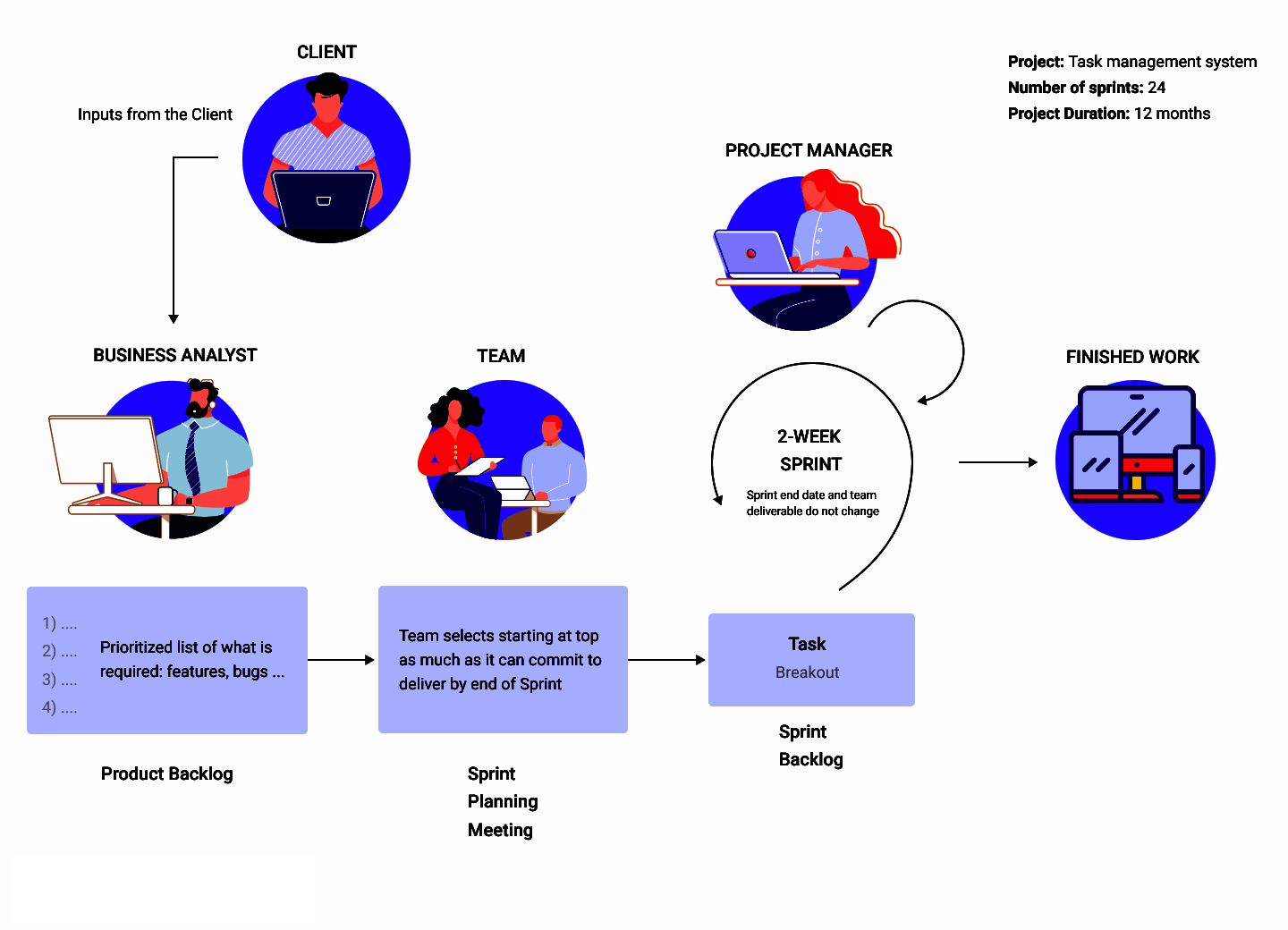 Team
When working on the task management platform, we applied agile methodology(Kanban) that helped our team better coordinate and balance the workload among team members. The team consisted of the following specialists:
1 Business analyst (BA)
1 Project manager (PM)
1 UI/UX designer
2 Front-end engineers
2 Quality assurance engineers (QA)
1 Backend engineer
User Roles: We offer two user levels: User and Administrator, each with specific privileges and permissions.
User Dashboard: The user dashboard provides insights into workspaces, teams, meetings, and task progress.
Admin Dashboard: The admin dashboard offers control over workspaces, users, tasks, timesheets, meetings, reports, and system settings.
Key Features:
Time tracking
Gantt chart
Percent-progress widgets
Chat
To-do lists
Reports
Benefits:
Enhanced productivity
Effective task delegation
Simplified task prioritization
Streamlined management
Clear goal definition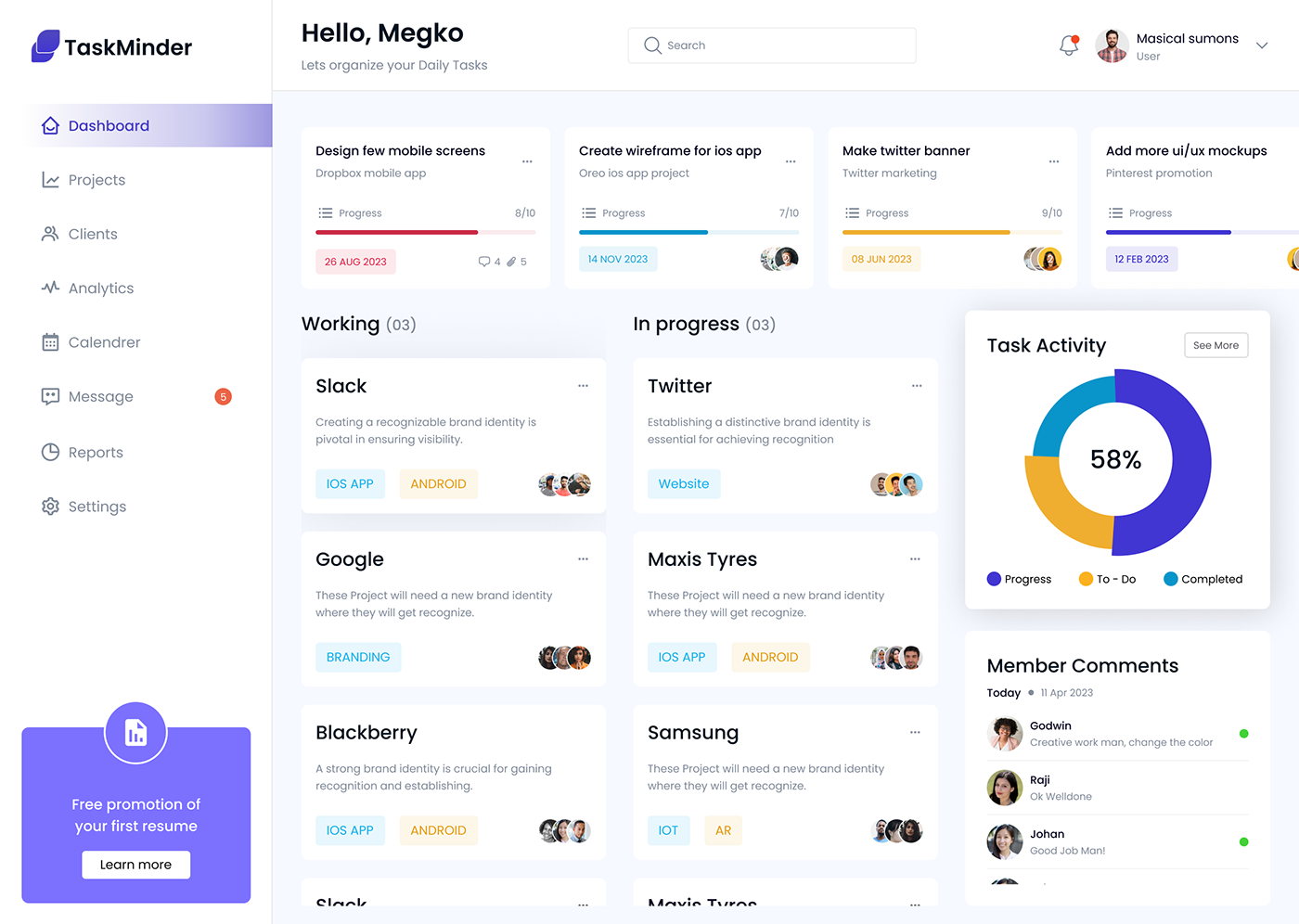 Choosing the Right Solution: Selecting task management software requires assessing your unique needs, mapping workflows, and exploring suitable options, whether through trials or custom development with a tech partner.
Bottom line: Are you ready to incorporate a task management system?
Incorporating a task management system transforms business operations, ensuring efficient task scheduling, enhanced communication, and deadline adherence. ElmoSoft can help you navigate this transition for better results and streamlined task management.